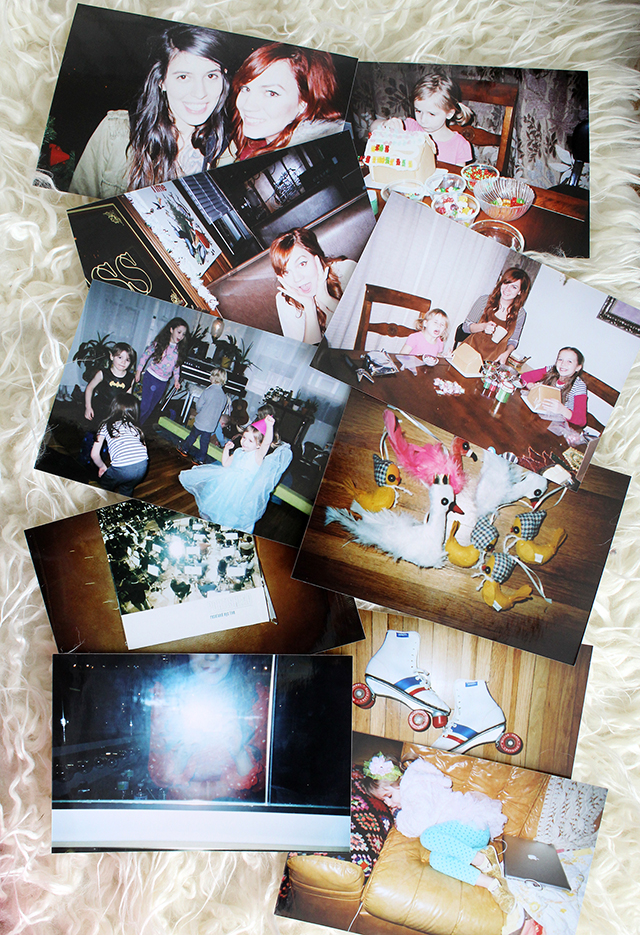 This roll took me quite a while to get through. I had it through my Nashville trip, Thanksgiving, my Skunkboy Creatures ornament season, playing a John Lennon tribute show, and Poesy's birthday. I'd say I carried this around for better than 3 months. Here's a peek at some of the snaps I got. I'll describe some of the important ones:
*Backstage at the John Lennon tribute show, "Imagine".
*Nashville visit to see my sweet gal, Gowa.
*Prohibition era party and seeing friends' bands.
*Love the picture of Poesy's dance party at her birthday so much.
*Gingerbread house building at the grandparents' house.
*3am/post-show sleepovers at our place. And Yahtzee. Johnny and Lauren are Yahtzee obsessed.
It's fun to have some little moments captured over an extended period of time. By the time I had these developed, I had completely forgotten about taking most of these. Getting film developed is like a happy little time warp.
I just heard about this new app called
White Album
where you take 24 photos with your phone (no editing) and when your "roll" is up you order the prints from them. I'm going to give it a go and see how I like it. I ALWAYS have my phone on me, so this could be a fun little project!
Alright, time to get back to sewing. Happy Monday, friends! xo.