As I get through yet another month feeling schizophrenic, I thought I'd share some of the things that have occupied bits of my time.
Lots and lots of ornaments. Surprisingly, I'm not sick of making them. I actually
really
enjoy it.
A very fun pair of owls I got to make as a custom order. They turned out so cute in person, if only my pictures were better... (in my defense, Blogger has been loading my photos in very dull and hazy)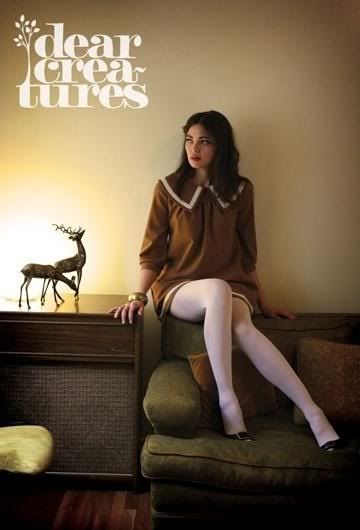 This dress. Oh, this dress. It's funny the way you may hear a tidbit about a designer or artist, and then all of a sudden it blows up around the blogs and it's all you hear about. I kind of feel this way about
Dear Creatures
. I found this dress a while back, and now I can't stop hearing about this clothing line and it's designer... which I absolutely am not complaining about. I
LOVE
this dress, and am the proud new owner. It's even more beautiful in person. The fabric, the styling, everything about it. So, my day is made. Now I'm going to get dressed.